Publication and Writing Contest
The highest quality entries are published in Calliope. In addition, these entries are automatically entered in the Languages, Arts & Social Sciences Division's Best in Publication contest.
Literary works are awarded for: 1st-$100, 2nd-$75 and 3rd-$50, in each literary category. These prizes are provided by the Division of Languages, Arts & Social Sciences.
Artwork is awarded for: cover-$150, 1st-$100 2nd-$75 and 3rd-$50. The prizes are provided by the Humanities Division.
Winners are acknowledged and will read from their works at the Spring Calliope Awards Celebration in the CE Forum at Annandale.
Faculty, please contact Til Turner or Adam Chiles if you would like a Calliope representative to visit your classes to explain the journal and contest to your students. If you would like additional copies of the journal or student flyers to circulate among your students, please email your request to tturner@nvcc.edu,  or acchiles@nvcc.edu.
---
Click below to submit all written entries.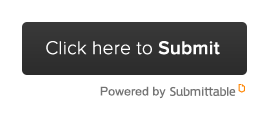 Please submit all works of art including drawing, painting, design, ceramics, sculpture, and photography directly to Virginia Pates at vpates@nvcc.edu. 
---
Issues
Podcasts
Submission Guidelines
Staff